Pratt is a free download (https://praat.en.softonic.com/download).
1 Open Praat. The resulting screens will look like this:
The Praat Objects window (on the left) is the screen you will using for recording. You can close the Praat Picture window on the right.
2 In the Praat objects window select "New" then "Record mono sound." A new recording window should open up with buttons in the left corner reading "Record" and "Stop." Below is a screenshot of the Recording window: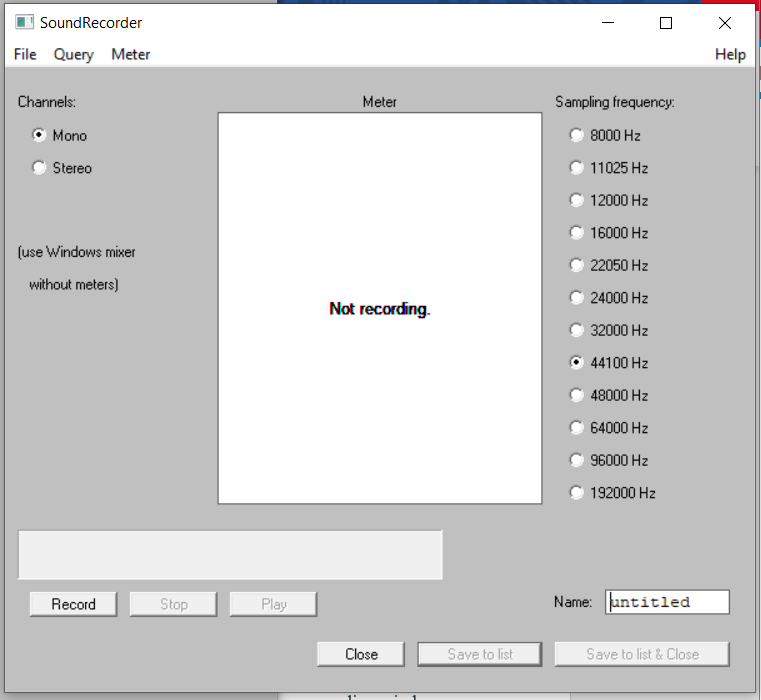 3 Click "Record" to begin recording and use "Stop" when you want to finish your recording. Then click "File," "Save as WAV file" and save your audio to your desktop with your name as the file name.
4 Next, open up the "Grabación initial" Canvas assignment and upload your recording using the "File Upload" function.